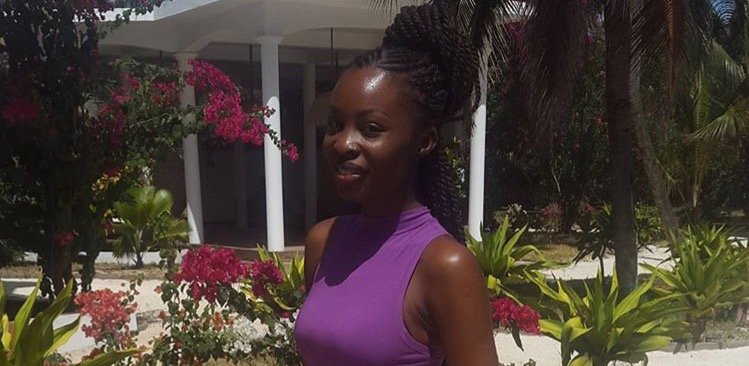 Lamide Akintobi: 6 Days of Bliss in Tanzania.
Tanzania was my favorite trip of 2015. In 6 days, I got to experience a different side of Africa, especially as I'd never been to East Africa before. From the people – smart, hospitable, cheerful, and extremely kind, to the places – lush, scenic, beautiful, busy in the city, calm by the seaside, I left feeling refreshed and happy.
I arrived in Zanzibar after midnight and went straight to The Swahili House Hotel in Stone Town, the capital, about a 25 minute drive from the airport. After crashing for the night, the next day, my travel buddy Zainab and I set out to explore the town. There are lots of day tours in Stone Town, and because we were essentially in the middle of a commercial area, we decided to set out on our own and just walk around the market, do some shopping, and see what the town had to offer. So we walked around the market, did some serious haggling and bought some gifts and souvenirs, and then stopped at another hotel (Hotel Maru Maru) for lunch, drinks and free wifi! A lot of hotels in Stone Town have rooftop restaurants/hangout spots, so tourists can look at the beautiful sights and sunsets/sunrises. After lunch, we did a bit more walking around, got some Henna tattoos done, and because the spirit of adventure and "holiday calories don't count" was strong, we tried out some roasted street food as well – it wasn't bad at all!
The next day was a half-day trip to Chumbe Island, a privately owned island that's a protected area. Practically everything on the island is geared towards conservation, so there are eco-bungalows overlooking the sea which are environmentally friendly, with solar panels and other things that make sure the environment is not negatively affected. We went island exploring and snorkelling and got to see lots of fish, sea turtles and other underwater sea-life. The day at Chumbe was really fun, and it was cool to see how they've made eco-tourism so lucrative and attractive, even for those who don't have much awareness or interest in it. They have half and full day tours, and people can stay overnight as well. If you're a traveller that enjoys water activities and walking around quite a bit, then I'd say definitely visit Chumbe; you won't regret it.
After 2 days in Stone Town, we headed for Dongwe Seaside Resort for the 'max chilling' part of the vacation. While at Dongwe, we did a lot of poolside chilling, but also took time to go to the famous Rock Restaurant, which, as the name suggests, is a restaurant on a rock. When it's low tide, you can walk to the restaurant from the shore, but once the tide starts picking up, you have to get a boat back to shore. The food at the Rock restaurant was the best meal we had our whole trip, because it was fresh seafood enjoyed with a beautiful view, overlooking the water. I definitely recommend it! We also took a boat out for a dhow cruise at sunset, where we sipped on fresh coconut water as we watched the sun go down. Absolute bliss! On our way back from the dhow cruise, we took a detour to a nearby village and bought a few more souvenirs, but to be honest, it's best to buy souvenirs in Stone Town, as you can get the best value for money there.
TIPS/ ADVICE
Tanzania is extremely tourist-friendly, so there are always people willing to help and answer questions. Getting around wasn't too difficult either, but I'd advise anyone going to more than one city to figure out what activities they'd like to do in that area, so you don't have to waste money moving around unnecessarily. Several tours, such as the day trip to Chumbe, the Spice Tour and a few others, either are in Stone Town, or take off from the city, so there's no point going all the way to the seaside (about 1-2 hrs drive) only to come back to Stone Town for a tour. If you like a lot of activity and city life, then Stone Town is a nice place to be for 2-3 days. The architecture and structure of Stone Town is also an instagrammer's dream – too many pretty places and backdrops for the perfect pictures and selfies.
If you love water activities, there are lots of things to do by the seaside, like snorkelling, scuba diving, and more. And if you just want to chill out and do nothing, there's no better place to do that than by the sea, or your hotel poolside, with a cocktail and snacks by your side. Tanzania is a Muslim country, so while they are tourist friendly, it's also good to remember to be respectful, especially near places of worship. We felt very safe, even when walking around in the evening, but as always, remember to be safe and don't take unnecessary risks. When we went, it was extremely hot, so we wore short dresses and maxis, but carried shawls so cleavage and shoulders were covered, just to be on the safe side.
Overall, I really enjoyed my trip and look forward to going back again someday. I made a video diary of my time there, which you can view below. Happy Traveling!!
Lamide Akintobi is a Journalist/Broadcaster, Media Personality and Documentary maker. She's also a host on Ebony Life TV: The Spot.