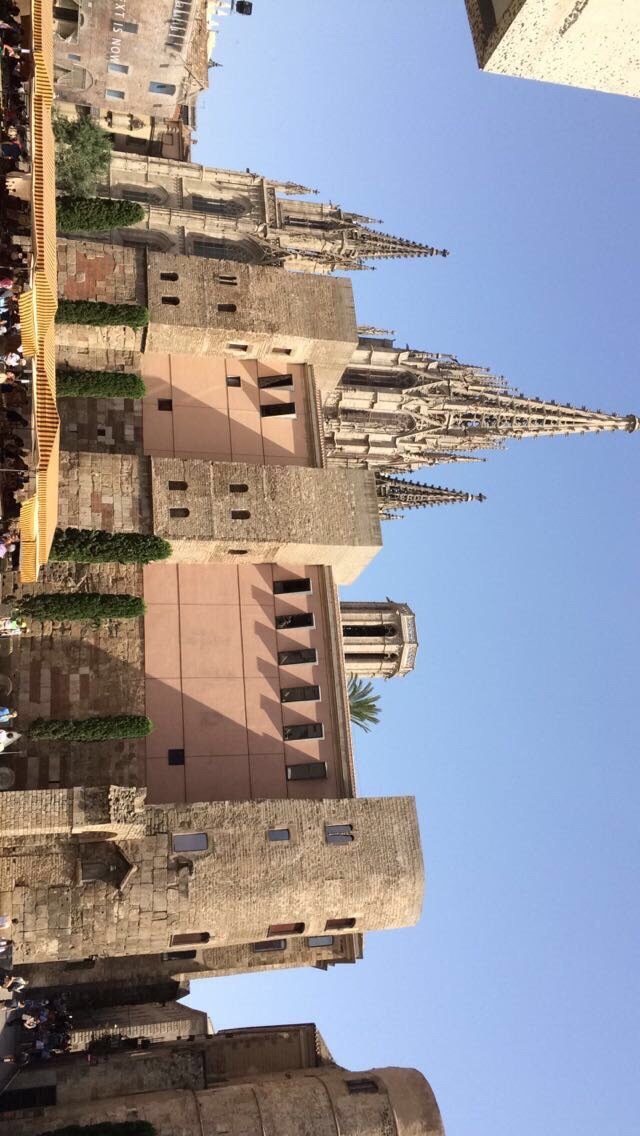 Aaliyah Jackson: Barcelona in a week!
Hi guys, Aaliyah here. So my goal is to basically to travel the world. I aim to travel at least two times a year. I've been to quite a number of countries and Barcelona was deffo one of my favourite destinations. 
I had been planning with my best friend and my cousin to go on holiday a few months before we actually went (we went in July). This was in April, so by this time flights and the hotel were booked for the 30th of June till the 7th of July (My birthday…woop woop). When I plan to go on holiday, I make sure to always book as early as I can, as this helps to save money, as it is much cheaper than to book too close to when I plan to travel.
Okay now, to the good bits. The trip was amazing! Barcelona is beautiful, I love the buildings particularly, it is basically your typical European city! The weather was amazing throughout and most of the food was delicious.
Day 1: We arrived in Barcelona at about 11pm and went straight to the hotel. Our hotel was beautiful. It's called Hotel SB Plaza Europa. I loved the fact it had a rooftop swimming pool. Every evening we made sure we hit the sauna and the steam room, which is something I like to take advantage of when I stay in ANY hotel. It is literally the most refreshing and relaxing thing everrrr!!
Day 2: We woke up nice and early, had breakfast and begun our first day of touring in Barcelona cityyy. Bearing in mind we had no itinerary, although we had an idea of things we were going to do before our arrival. We took public transport everywhere as we managed to purchase the 'Barcelona Card' before we go there, which basically gives you free transport for 5 days as well as a number of discounts and deals at a number of restaurants, tourist attractions etc. We went to the city center, Catalonia, where from there we got on a tour bus and toured around Barcelona. We stopped at Palça de la Sagrada Familia the famous Roman Catholic Church, Barcelona Stadium and the Magic Fountain of Montjuic – these are deffo must-sees! We later went to a restaurant named Hard rock, where I had one of the best rack of ribs as well as trying cheesecake for the first time (Oreo)….Delicious!
Day 3: This day was spent at Zoo de Barcelona. Saw all the animals, the flamingos were gorgeous but stank like shit, like all the other animals lool. We watched the dolphin show. Dolphins are such graceful creatures; it was mesmerizing watching them do their thing. One day I will swim with dolphins' guys!
Day 4: Spent the day in the city center, and did a lot of shopping. So guys my favourite store ever is Zara, in Barcelona there is literally a Zara store on every single street as Barcelona is the home of Zara! Also the prices are much cheaper than in London and luckily it was during the summer sales, so got a lot of goodies for good prices. We later went clubbing, lmao such an experience. The good clubs were located along the beach. We went to both Shoko and Opium. A lot of cute guys there 😉
Day 5: This was a chilled day. Did some more touring and hit up this restaurant named Patròn. The restaurant had really classy décor and looked all fancy. So this was the day I decided to try paella (traditional Spanish meal made of rice) and unfortunately it was an awful experience for me. I've heard really good things about paella so I guess it was just the restaurant that just made it shit! We also got charged for this tomato bread that we didn't order. It was so funny as the language barrier was also an experience as we battled with the waiters literally having to break down our English for them to understand what the f**k we were on about! Later after lunch we spent the rest of the evening at La Barceloneta beach, taking pictures, enjoying the beautiful blue sea and relaxing and sunbathing. Guys my melanin was POPPING, I'm dark-skinned and I was literally glowing throughout!
Day 6: Our last whole day in Barcelona we spent at Tibidabo theme park. I love the thrill of roller coaters! I just love rides in general! Later we went back to the hotel and just made the most of the pool and the spa facilities before our flight back to London the next day!
I would recommend spending at least 3-4 days in Barcelona, which is quite enough to enjoy the city. The highlight of my trip was deffo the beach, the relaxation and touring the city! Barcelona is definitely a city you should visit!