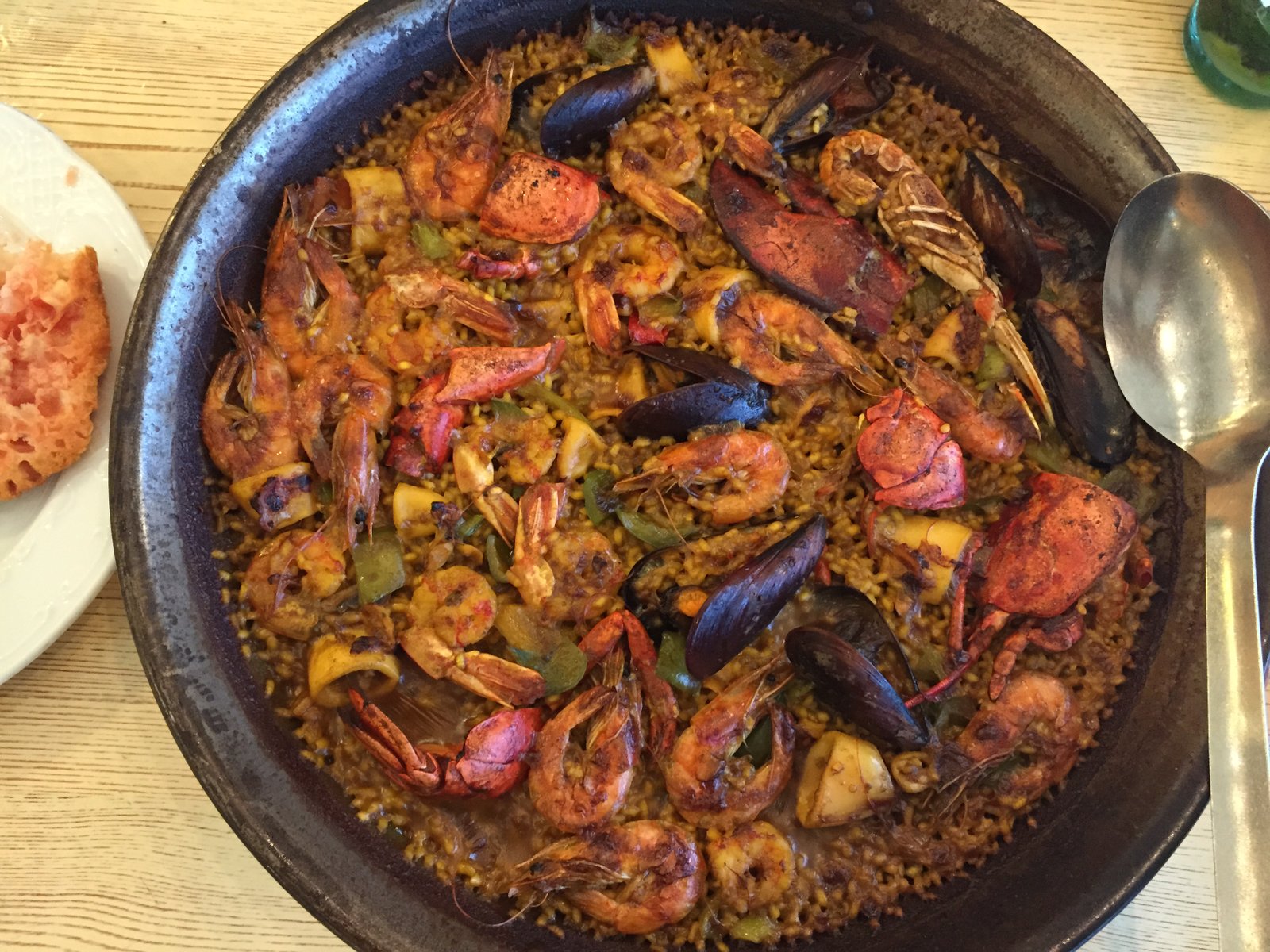 EXPLORING FOOD IN BARCELONA
It was a beautiful day in Summer and this time I was in Barcelona with two of my friends. We had explored the port and needed a break from sight seeing so we went to this pretty restaurant called El-Tinglado which was very homely and had this IKEA kitchen/living room set up going on. Colorful pillows, plants and  beautiful lamps. We ordered 3 different meals so we could try each one out. I am a travel foodie and I love trying new cuisines. The Paella, Lobster and Sea Bass were on fleek!!. When in Barcelona visit El-Tinglado.
Spanish food is very good and also very healthy(major key!!). In Barcelona you will find out that people eat a lot. There are restaurants on every corner, which always has a beautiful ambience.
Paella is a traditional Spanish dish. It can be vegetarian, seafood or mixed. It's made out of rice and comes with snails, shrimps,meats, chicken, oysters and more. It is very easy to make and I will be sharing more on how to make your home-made Paella so you don't need to go all the way to Spain to try it. This has to be my go to meal anytime I travel, it's amazing!! . So when in Spain make sure you have one before you leave.
xx Sikemi Ifederu xx