Lolade Idowu: Mediterranean Cruise and Visiting Italy
"Travelling. It leaves you speechless, then turns you into a storyteller."
If you love to travel and build on the list of countries you have visited, then I think the cruise is for you!
Being on a cruise with my family for 7 days was an important experience in my life. I feel a cruise is a great way to visit and get a taster of different countries and cultures within a short period of time. Despite the expense, it's truly a convenient and luxurious way to travel.
If you are like me and you hate flying and packing your bags, then you will definitely see the advantage of this stress- free experience. You simply leave the boat early in the morning and come back at a specific time. There is no need to worry about packing your bags and organizing travel between countries. Thank God!
At 7am, the 3rd of August, my family and I flew to Venice in Italy to meet our ship. We got to
the ports at 11am and saw this massive beauty waiting for us. Her name was Oceana and she was 14 floors of pure luxury. When we got on the ship, we were directed to the huge buffet area where we pigged out and made ourselves feel at home. I was loving the buffet and when I found out it was open till 2am everyday serving various cuisines, I loved it more.
When we got on the ship, we were directed to the huge buffet area where we pigged out and made ourselves feel at home. I was loving the buffet and when I found out it was open till 2am everyday serving various cuisines, I loved it more.
During the first 2 hours, our cabins were not ready so I decided to discover the boat and what it had to offer. It had a football pitch/basketball court, gym, spa, 6 or more restaurants, a theatre, a cinema (which they also used for church on Sundays), a club, loads of bars, swimming pools and Jacuzzis, a casino, art gallery, and a running track. So I think you get the idea that this ship provided everything you could ask for. Oh yes!!! It had shops too such as Swarovski, Ralph Lauren and a basic supermarket for your essentials. When you are on a cruise like Oceana, it is very easy to understand how people can remain on a cruise for 2 weeks, 3 months and apparently even 9 months but this is rare and these are usually retired individuals who have a lot of time and money to blow.
Day 1: Venice, Italy
I wasn't really in a good mood that day, I hadn't slept and I was feeling extremely Jet Lag. However, my parents forced me to hop on a water taxi with the family to discover Venice. It was a beautiful city. Amazing architecture with a really nice vibe. However, after 2 hours in the unbearable heat, I was extremely grumpy so we returned back to our cabins. I can't really remember much on this day. I was pretty chilled in everything I did. I didn't wear makeup or dress up. And after an extremely long day, I finally went to bed and I slept so well. It was a combination of the amazing mattress and being in the middle of the quiet sea.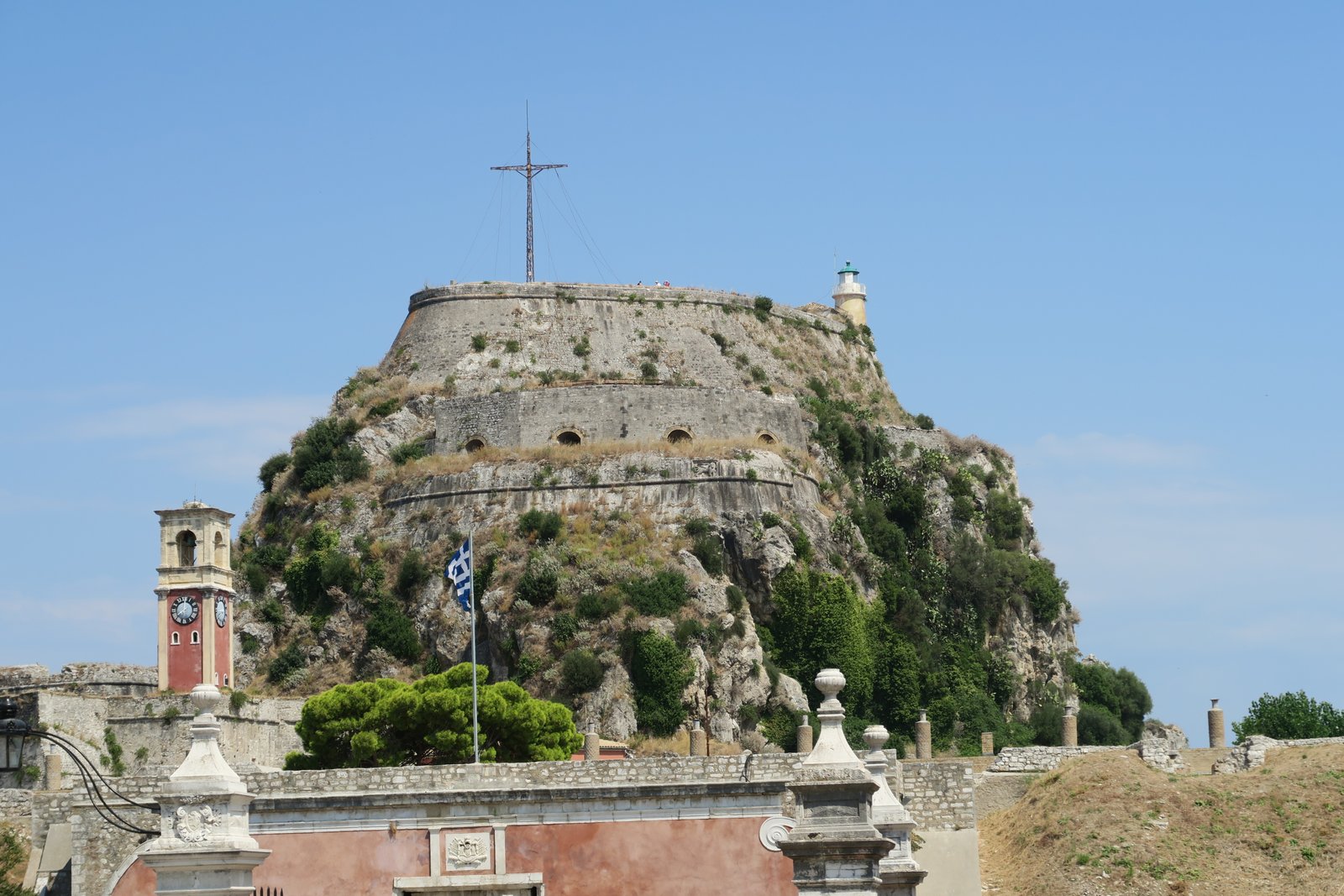 Day 2: At Sea
We were at sea all day. My sisters and I were a bit lazy. We only came out to drink, eat and take pictures. As for my parents and brother, they followed the daily programme and participated in various activities and games. They also did some shopping and watched shows. I struggled to enjoy the cruise because I am addicted to the internet. Losing that connection with the world left me feeling powerless and useless. We had internet but we had to restrict the use as it was 50p a minute. My sisters and I learnt the hard way and had a social media detox. It was healthy and taught us the importance of family time. At 6pm, there was a black tie event hosted by the captain. This was the event that I put in the most effort and obviously slayed, we all slayed … After that, my sister and I followed my dad to the casino where we were taught how to play black jack.
Day 3: Kotor, Montenegro
After spending 36 hours at Sea, I was just so happy to touch land. Kotor was just a natural beauty. The water was really blue and the mountains and hills were endless. There were stone beaches and lots of private boats in the area. I had pizza for Lunch and I can't remember the restaurant's name but that was the best pizza I had tasted in a while. On a side note, we noticed how people constantly stared at us and obviously we knew the reason why? Our melanin seemed so exotic to them. A couple of people ask my family and I to stop and take photos. Till this day, I still don't fully understand why and I still feel quite offended.
Day 4: Corfu, Greece
The pictures and the Ice Cream were definitely the best bits of Corfu. We visited the city centre and we also went to the siege. The Siege has great history and sceneries. It's a quiet place to learn about the city's culture. I really appreciated the city centre as well. From the building's architecture to the tiles and flooring. This gave me a little inspiration for my dream home.
Day 5: At Sea
At 5am, there was a storm with lots of lightning resulting in the ship moving quite a bit. Fortunately, I slept all throughout and my parents told me all the scary stories once I was awake. That same morning, we also had dolphins following our ship shortly after the storm. It was a Sunday, so we had a church service in the cinema room. Afterwards, we watched The Jungle Book and participated in activities and games on the boat. There was a 2nd black tie event but none of us were bothered so we decided to go to the casino again. Sorry… No pictures from this day.
Day 6: Civitavecchia, Italy – Basically Rome.
With help from our private tour guide Luigi, we made our way down from the sea port to Rome. This was the destination we looked forward to the most. Here we have pictures of the Swiss Guards and very famous buildings such as the Pantheon, the Basilica and the Colosseum.  Rome is such a famous city and I was so grateful to be there. For many years, I saw its history, culture and buildings on the internet and TV screen and I have been such a huge fan. Now that I have been to Rome, its feels like an accomplishment.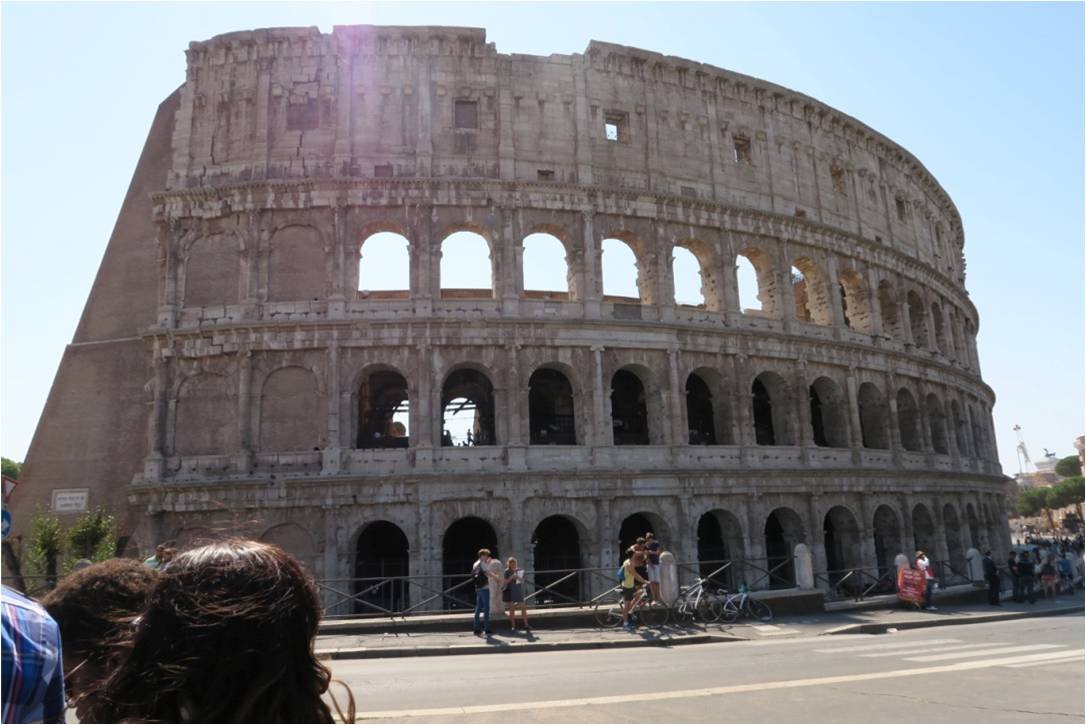 Day 7: Ajaccio, France
Lazy day, none of us got down. Being a tourist takes energy and we were so tired that day. So we stayed on boat, chilled, had drinks and attended a very British party. Now, when I look back, I do regret that day.
Day 8: Genoa, Italy / Portofino
At 8:30 am, we checked out and disembarked the boat. I was miserable and had got use to the cruise lifestyle. We had all gained weight. We later settled into the Melia Hotel in Genoa and got on a train to San Margarita and Portofino. Everything in Portofino was expensive even ice-cream. We couldn't have Lunch there because they were closing at the time. So we bought some wine, took pictures and looked at some designer stores. I also considered going on a boat ride but after 7 days on a ship, I just changed my mind.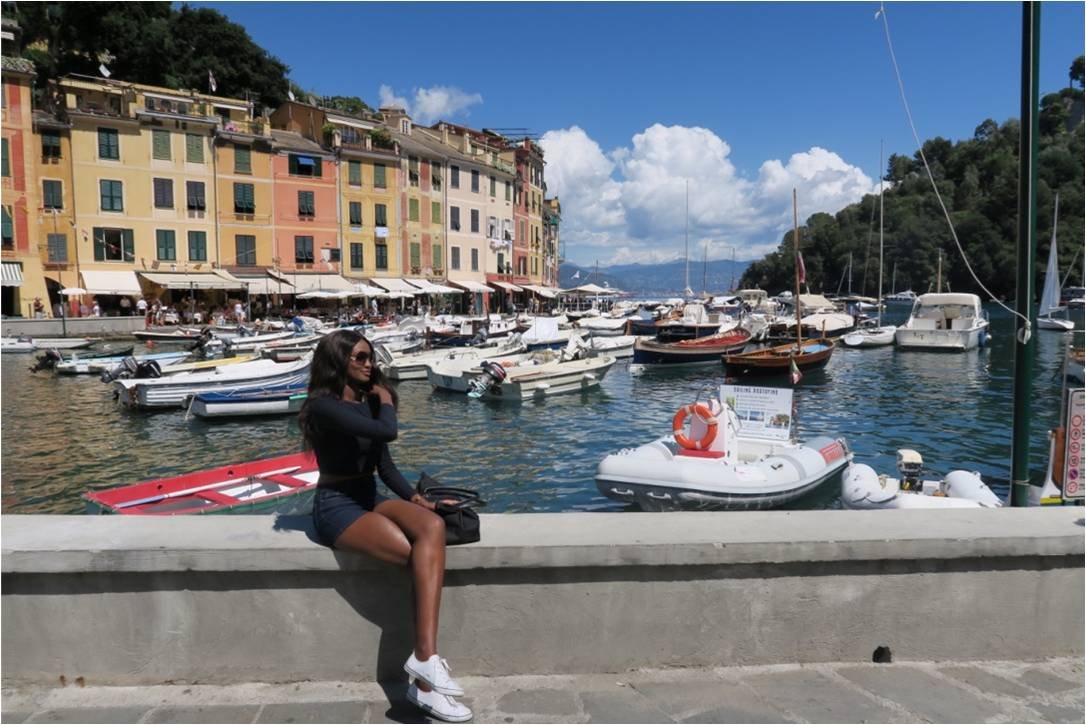 Day 9: Lake Como, Italy
We took a train from Genoa to Milan to go on a shopping spree however I had other plans. I went to Lake Como which was 45 minutes away by car to see my good friend Julie. We had Lunch by the lake with her mother. At this restaurant, I tried the weirdest but nicest food combination…. Melon and Ham. It tasted great. Then we went to Villa D'este, a five-star hotel where we had tea whilst enjoying the view. I later took the opportunity to take pictures at the spot where John Legend and Chrissy Teigen got married. Pardon me for my antics.
To conclude, this holiday was just perfect. I enjoyed almost every moment of it and being with my family made it even better. All throughout the year, we spend so much time away from each other; Parents working in Lagos, Siblings in Lancaster, Swansea and Reading and in my case, I was in Spain. We really needed this holiday and it served its purpose, it brought us closer and strengthened our family bond. As for the people who don't believe or like travelling, you are missing out on so much. The world is so rich and they are so many things you haven't seen or learnt about. I have always been a fan of travelling from the moment I started my placement year in Spain. If you can do it, do it. You have so little to lose but so much to gain. Going on vacation is a great way to escape reality (work, university, people etc…) but it also broadens your knowledge and makes you richer on the inside. Travelling also tackles ignorance. Many people have so much to say about countries they have never been to and that's just sad. So I do urge you all to take the opportunity to go abroad as often as you can. According to St Augustine, "The world is a book and those who do not travel read only one page".