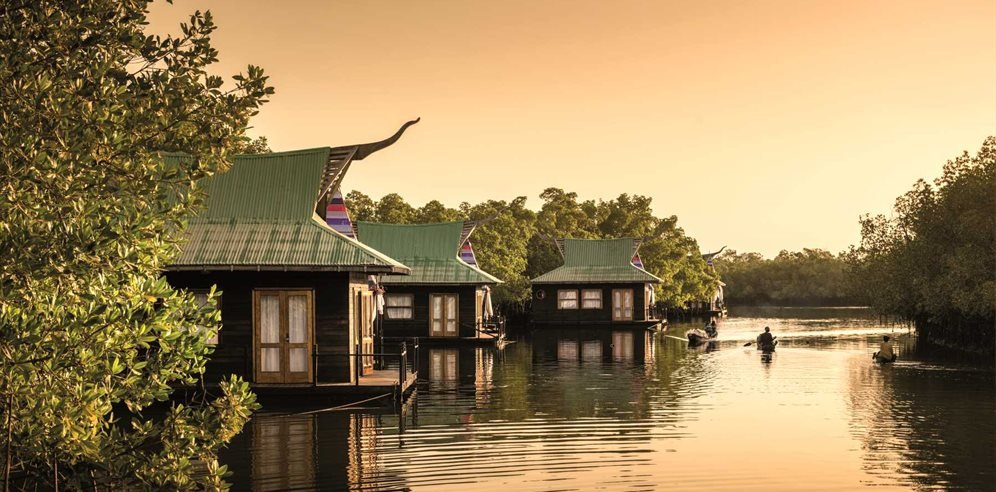 Experience 'The Gambia'.
The Gambia is known as "The Smiling Coast of Africa" because it is one of the happiest places to be in the world. Asides its golden sand beaches, gorgeous resorts and rich history, the people of Gambia are absolutely friendly. Here are a few things to do while visiting:
Where to stay
Coco Ocean Resort and Spa is a 5 Star accommodation with a Moorish architectural style in the Gambia. It has presidential villas, penthouses, beach houses, suites swimming pools and a spa. It is one of the best resorts in Gambia and ideal for honeymooners. An alternative will be African Princess Hotel is an African styled hotel located on Kotu beach. It is a brand-new hotel with a variety of rooms, overlooking the ocean and rooms on the ground floor have a private pool.
When to Visit
The best time to visit the Gambia is all year round. However, most people visit during the dry season which is from October to June.
Explore the City of Banjul
Banjul is the capital of Gambia; a tour of the city will last about half of the day. Visit the batik factory and learn how to produce Batik. Drive to Bakau where the sacred crocodile pool lies and take pictures with the crocodiles. Learn about the history and traditions of the people of Gambia at the National Museum. Shop for crafts food and clothes at St Alberts market and get a panoramic view of the city at Arch 22.
Day Trip to Makasutu
Makasutu means sacred forest and is an ecology project. Walkthrough the cultural forest and spot wildlife here. Experience palm wine being tapped by a local palm wine tapper. Sail through the mangroves and watch people collect oysters. You will experience a cultural show and have a nice Gambian cuisine.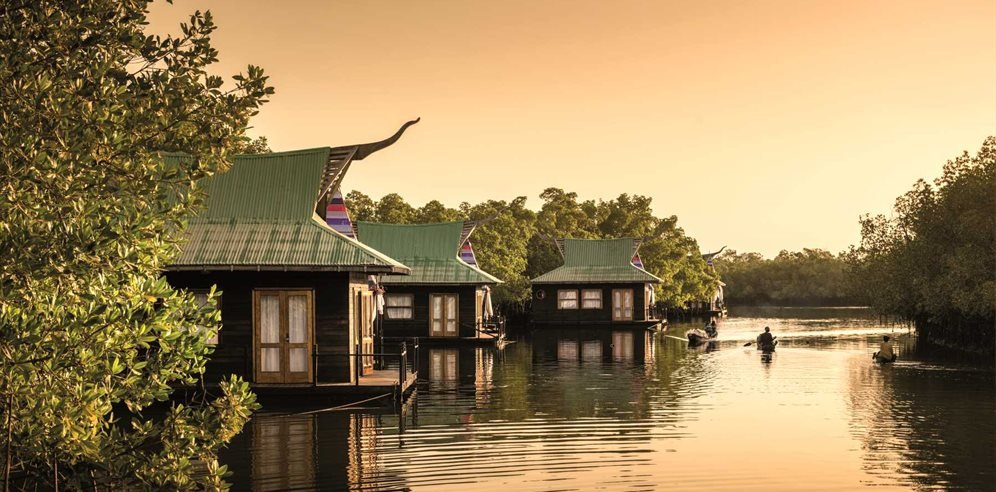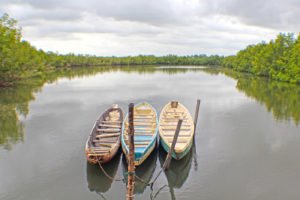 Trace the Origins of Kunta Kinteh
This is a full day experience and begins with a cruise to Albreda where you will visit a slave museum before embarking on the journey to Kunta Kinteh Island which became popular based on the popular film called Roots. Kunta Kinteh Island formerly known as James Island was where slaves were kept before being transported to Goree Island.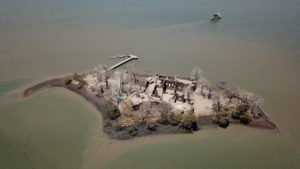 Crocodile pool | Photo: travel2unlimited
Makasutu| Photo: Gambia Tours
Makasutu| Photo: The Gambia Experience
Roots| Photo: Gambia Tours
Kunta Kinteh Island| Photo: Francies Sellies
Coco Ocean|Photo: fightstogambia.co.uk