Hidden Gems in Mombasa, Kenya.
Kenya has to be one destination on every traveller's bucket list. Mombasa is one of Kenya's hidden gems and as Nigerians, you get your visa on arrival. If you have been dreaming of turquoise blue water, palm trees and white sandy beaches, then Mombasa is the place to be. It also has a rich history and vibrant culture. This is a guide on how to have a memorable experience in Mombasa.
Check in to Serena Beach resort and Spa
Serena Beach Resort is a gorgeous hotel and is perfect for a getaway. The resort has a Swahili vibe going on. There a lot of free activities to engage in during your stay like swimming,  boating, windsurfing and more. However, it is not the most affordable hotel in Mombasa. If you are working with a budget, then the Reef Hotel is a very good 3-star hotel in Mombasa. The customer service here is exceptional and most people visit over and again. This hotel has a lot of facilities that will make your stay memorable and it is ideal for both honeymooners and families.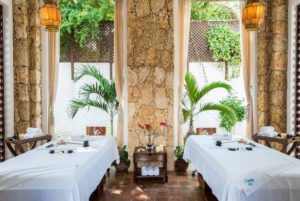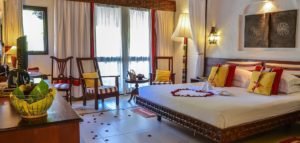 Visit Haller Park
Haller Park is a nature park in Bamburi, Mombasa. It is a sanctuary for the Aldabra Tortoise, Giraffes, Monkeys Hippopotamus and more. Enjoy a walk through the botanical gardens, feed the Giraffes and get up close with a variety of animals.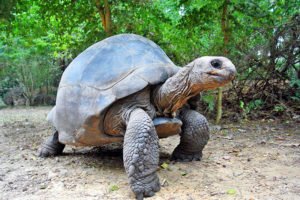 Sail to Wasini Island
Sail on a dhow to Wasini Island. This is an opportunity to spot dolphins and go snorkelling. A Wasini Island tour comes with authentic experiences like visiting the Shimoni caves of the slave trade era, Swahili villages and enjoying delicious meals in Wasini Village.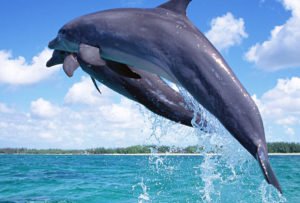 Dine at Ali Barbour's Cave Restaurant
Experience fine dining in a candlelit magical cave and star gaze as you enjoy a seafood meal. This restaurant was named after Alibaba and the forty thieves. They offer free pick up and drop off to hotels around Diani beach. It is a must-visit for couples.
Unwind at Diani Beach
This is one of the most popular beaches in Kenya. Diani beach is a major reason why people visit Mombasa. The white sandy beaches, palm trees and turquoise blue water are one of the best things it has to offer.
Explore Fort Jesus
Fort Jesus was built by the Portuguese in the 16th century to protect the town from invaders. It is now a museum which gives an insight into the slave trade era and the rich history of Kenya.
Serena beach resort and Spa- wexas travel
Serene beach resort and Spa- beyondkenyasafaris
Haller Park- Incentive travel
Wasini Island- commons.wikimedia.org
Ali Barbours cave restaurant- @rosalia_photographer
Dolphins in Wasini Island -Wasini Dolphin Tours
Camels on Diani beach -Hendrick Terbeck.